This is a great recipe for using those Harry and David pears that are delicious, but may go bad before you get to eat them all, or the last couple of apples in the bag. It is light and a mix of sweet and savory.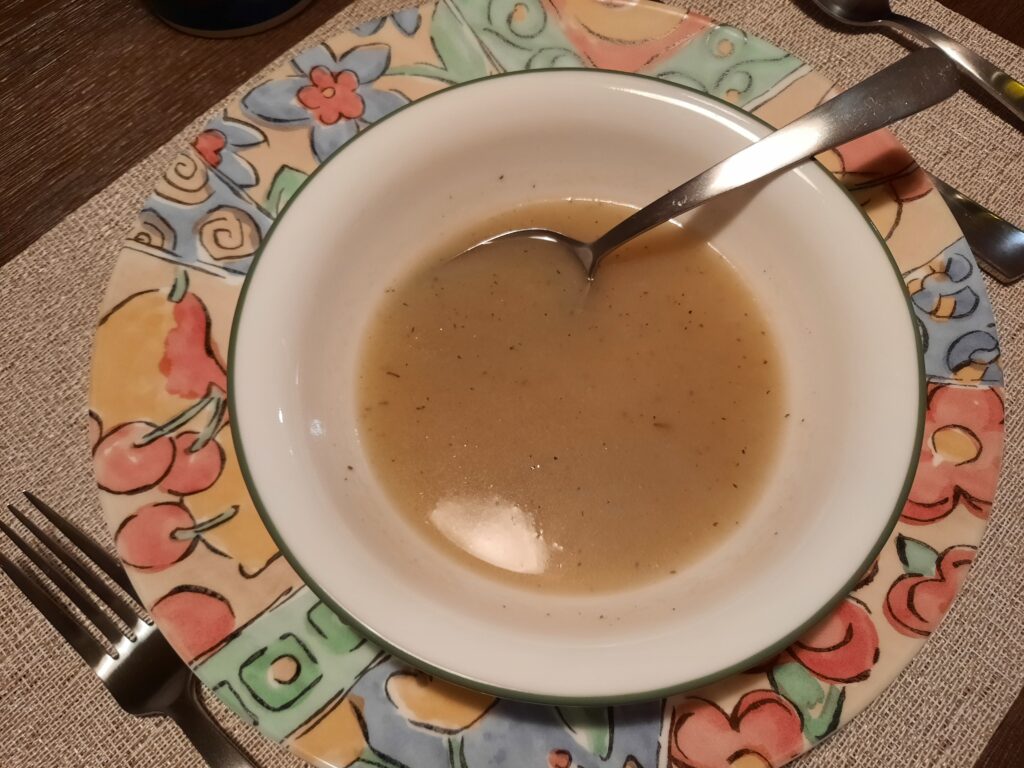 INGREDIENTS:
1TBSP butter, marjarine or olive oil
1 TBSP olive oil
1 onion
3 apples
2 large or 3 medium pears
½ tsp thyme
½ tsp sage
1 bay leaf
1 TBSP grated ginger
4 cups vegetable broth
1 cup water
DIRECTIONS:
Saute onion, thyme and sage in 1 TBSP butter, margarine or olive oil. Once onion is soft, add 1 TBSP olive oil and apples, pears and ginger. Saute 5 minutes.
Add vegetable broth, water and bay leaf and simmer, covered, over medium-low heat for 20 minutes. Remove bay leaf.
Puree in a blender or use an immersion blender to puree.
Enjoy!