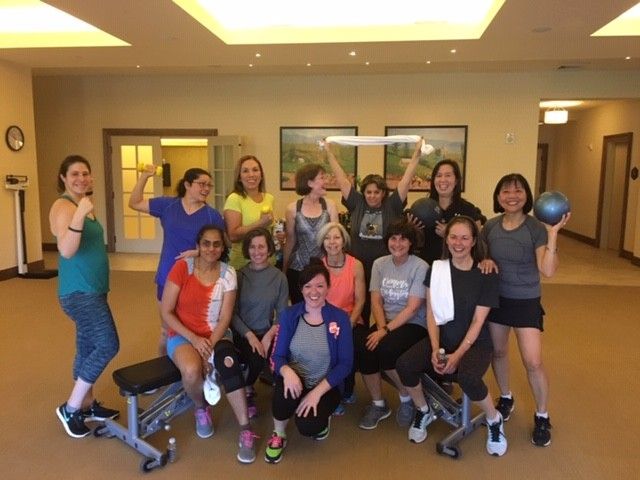 For some of us, the 'endorphin high' we get
from exercising is all we need to keep us coming back day after day. For others who need some convincing that the time they spend moving is worth the trouble, there's lots of data to support it. Particularly, over the past decade, there have been many studies showing the health benefits of exercise. It is easy to observe the outward effect of exercise on muscle tone and weight, but it's not as easy to see the impact on the inside of your body.
The American Heart Association recommends at least 30 minutes of exercise
most days of the week. Of course, as every good TV commercial will tell you, if you have a history of heart disease, smoking, high blood pressure or high cholesterol, or have not been exercising, check with your doctor before pursuing a new exercise regimen.
The women in our Lady Docs group
feel so fortunate that we have been able to combine community, exercise, and fun. We would like to include you in our quest for overall good health. Over time, in this exercise section, we plan to cover everything from balance and flexibility to high-intensity interval training. If you're not enjoying exercise, then we hope this section will help spark your interest in a different activity or a different place to walk to, or inspire you to ask a friend or two to join you try something new. That's what Thu did for us years ago - and looks what's happened since!