HOW TO PROPERLY WEAR A MASK:
Masks are very important to protect others from droplets that you might produce while speaking, coughing, sneezing or breathing. Please wear them in any public place, especially indoors to stop the spread of COVID 19. Below are the proper ways to wear a mask and to take it off.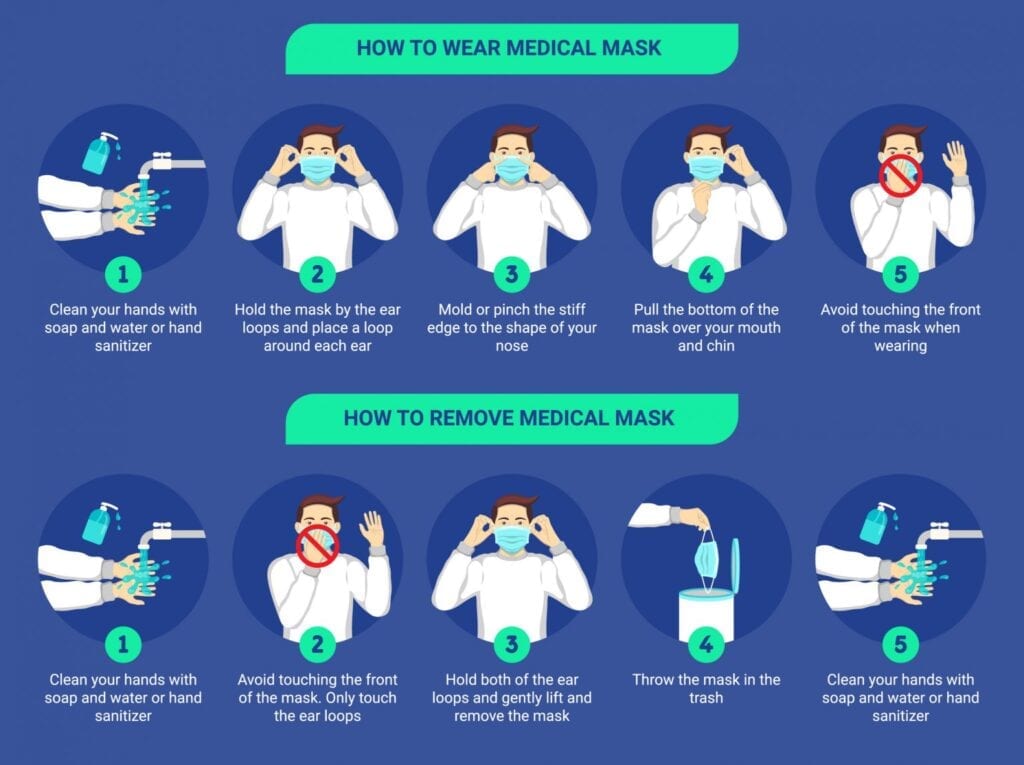 HANDWASHING:
The longer we are in the pandemic, the temptation is to skip washing hands. Very important to wash after touching surfaces or going into a public place.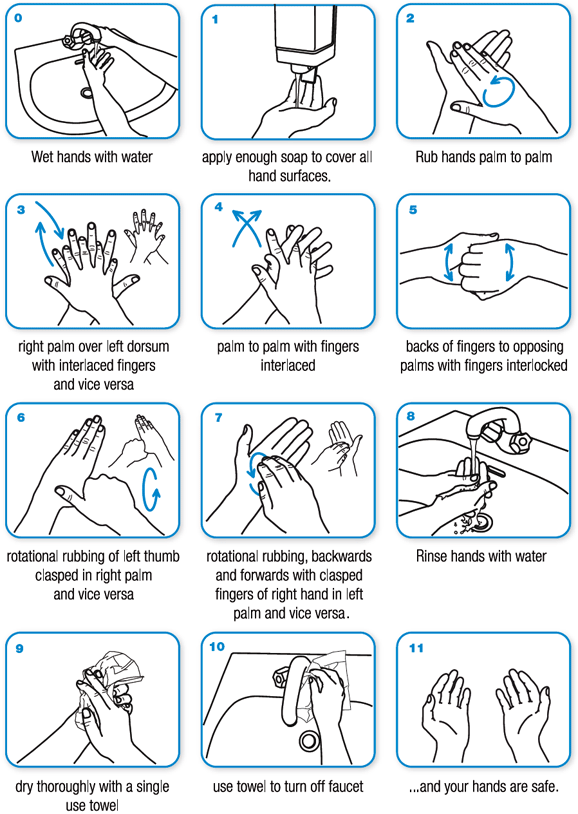 https://www.who.int/gpsc/clean_hands_protection/en/
BEST PRACTICES FOR WORKING:
Many can stay at home to work. If you are an essential worker, please remember to stay at home if any sick symptoms. Wear a mask if others are at work, wash hands frequently, stay 6 feet apart and disinfect high touch areas.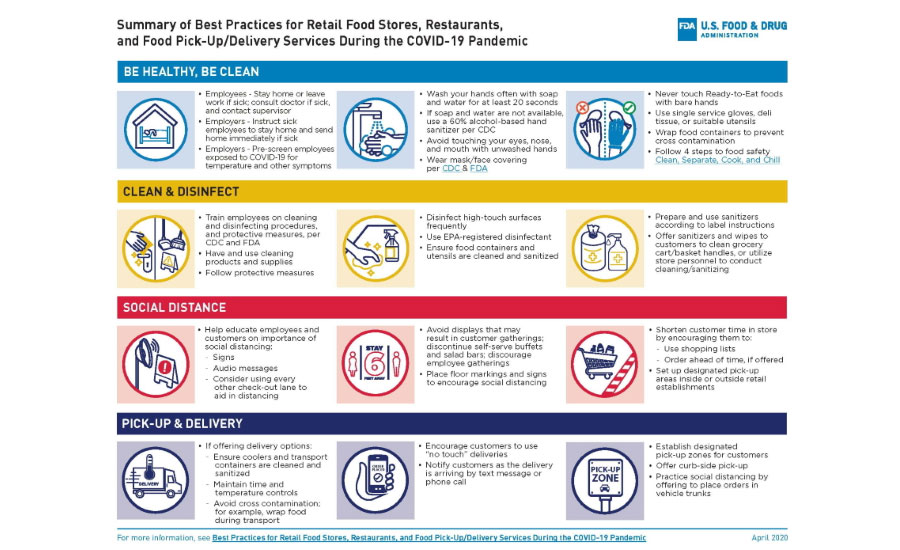 https://www.foodengineeringmag.com/articles/98812-fda-issues-covid-19-best-practices-on-food-handling-health
CORONAVIRUS TESTING
Comparison of COVID-19 Molecular and Antibody TestsComparison of SARS-CoV-2/COVID-19 test types and techniques.
Nucleic Acid Detection is for acute detection of COVID 19; best when you have symptoms and some sources say has best detection rate 8 days after exposure.
Antibody testing is best to diagnose past infection 21 days before the test is taken.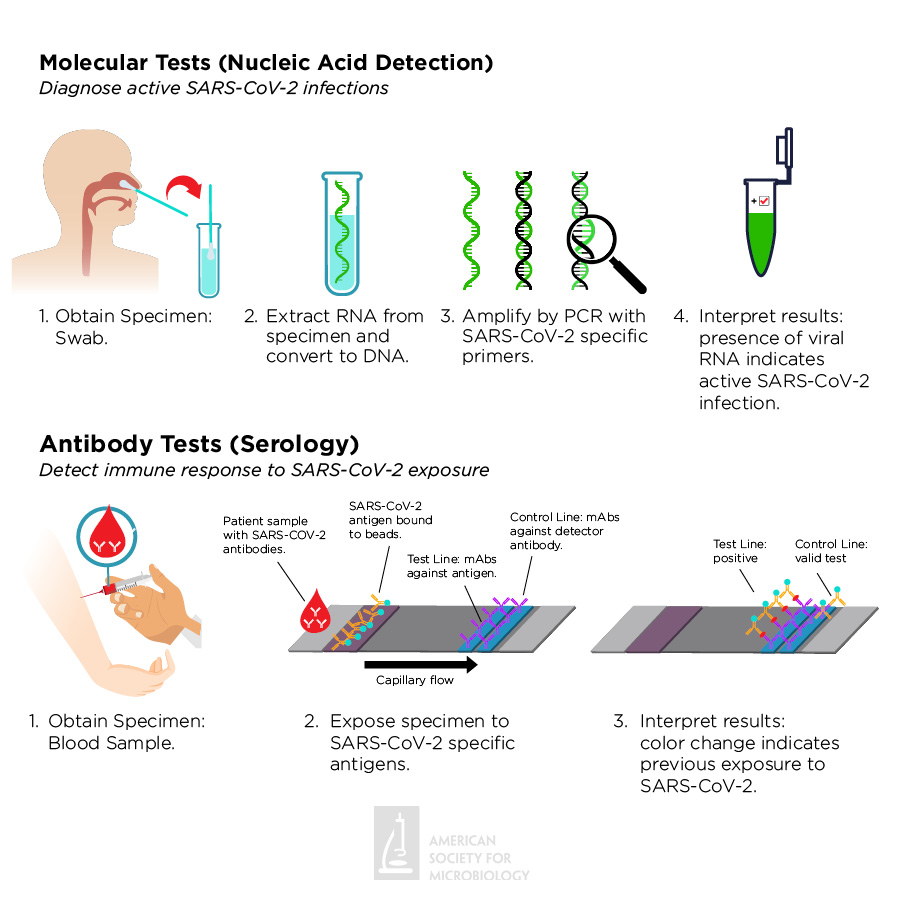 https://www.asm.org/Articles/2020/April/COVID-19-Testing-FAQs
Figure. Estimated Variation Over Time in Diagnostic Tests for Detection of SARS-CoV-2 Infection Relative to Symptom Onset
This graph helps you understand correlation of testing with symptoms. As above, the nucleic acid tests are for acute detection whereas the antibody tests are for detection of prior infection.