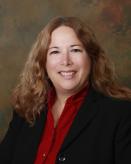 Family Practice
M.D., University of California, Los Angeles School of Medicine
B.A. Biology, University of California, Los Angeles
Dr. O'Conor is a family physician who has been practicing in Rockville, Maryland for over 25 years. Born in Washington, D.C. she spent her early childhood in the San Francisco Bay area later moving to Bethesda. She is a proud graduate of Walter Johnson High School. Her desire to help others and her love of science led her to develop an interest in medicine at an early age. She was drawn to UCLA, her mother's alma mater. She received her undergraduate and medical education, as well as residency training there, then family considerations brought her back to the DC region.
She chose family medicine out of a desire to care for the widest variety of patients. She sees patients of every age from newborns on up to senior citizens. She has been in practice in her current location in Rockville, Maryland for more than a decade.
In other professional pursuits, she has enjoyed teaching third year medical students from Georgetown University School of Medicine for more than 20 years. She is also involved at Shady Grove Adventist Hospital, currently serving as vice president of the medical staff.
Outside interests include reading, travel and keeping up with friends and family. Her family includes her husband, Joe and children William, Kim and Shannon who are her pride and joy. Rounding out the family are 2 dogs, Buddy and Holly, and Hazel the cat.
Interested? Find Carolyn Baier O'Conor, M.D. articles in our site.