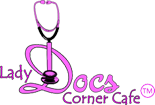 Radiology
University of Texas Southwestern Medical School
BA, Wesleyan University, Biology and Chemistry
Breast Imaging and Intervention
Dr. Catherine Chow is a radiologist at Washington Radiology Association (WRA) in the Washington, DC metro area. She graduated with a BA from Wesleyan University in Biology and Chemistry. She received an MD from University of Texas Southwestern Medical School. She did her residency in Radiology and a fellowship in breast imaging and intervention at Georgetown Medical Center. She worked at the Clinical Center at NIH prior to joining WRA in 2007.
Dr. Chow enjoys gardening. She picked up the harp 5 years ago and wishes she had started when she was 10 years old! Another hobby: eating what others have cooked!
Interested? Find Catherine Chow, MD articles in our site.