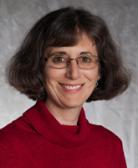 Gastroenterology/Hepatology
M.D. Mt. Sinai School of Medicine
B.A. Princeton University, Religion
Colonoscopy, Hepatology (Liver Diseases)
Julia is a Gastroenterologist/Hepatologist in the Digestive Disease Consultants Division of Capital Digestive Care. She lived in New York, Maryland, California and Iowa while growing up, but moved to the East Coast for her education and training. After majoring in Religion at Princeton University, she went to medical school at Mt. Sinai School of medicine in NYC. Her internal medicine training was done at the NY VA hospital, affiliated with NYU. Julia worked as an internist at Gouverneur Hospital, a clinic in New York City's Lower East Side for a year prior to her fellowships. There she treated Chinese and Hispanic immigrants, utilizing her Spanish and picking up a few words of Chinese.
Moving to Maryland, Julia completed her Gastroenterology fellowship at the Washington VA/Georgetown University program and studied Hepatology for an additional two years at the NIH, publishing an article on the treatment and follow up of chronic hepatitis B. She worked as a Gastroenterologist/Hepatologist at Kaiser Permanente for 8 years before joining Digestive Disease Consultants in 1998. Julia chose the fields of Gastroenterology and Hepatology because of the varied nature of the illnesses that she treats, the ability to make a real difference in the quality of life of her patients and for the long-standing relationships with her patients. In her free time, she enjoys reading, walking, biking, cooking and visits with her 2 adult sons. Her best fitness partner (besides her husband) is her dog, who accompanies her daily on her early AM walks. She recently joined Lady Docs Boot Camp to strengthen her core and upper body and finds that exercising with friends makes even the hardest workout more fun!
Interested? Find Julia Korenman, M.D. articles in our site.