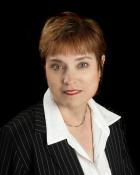 Psychotherapy
American University, PhD in Counseling Psychology
University of Maryland, B.S. and M.S. in Family and Community Development
Nancy Hafkin, PhD is a licensed Psychologist in the State of Maryland. She received her B.S. and M.S. degrees from the University of Maryland in Family and Community Development. She then earned her PhD from American University in Counseling Psychology.
Since 1978, Dr. Hafkin has dedicated herself to providing psychotherapy to individuals, couples, and groups. She is a Clinical Member of the American Association of Marriage and Family Therapy and holds a Post-Doctoral Certificate in Conjoint (Couples) Therapy. Instrumental in founding The Stepfamily Association of America, Dr. Hafkin lectures and consults widely on blended families and parenting.
Find more about Dr. Hafkin at www.nancyhafkin.com
Interested? Find Nancy Hafkin, PhD articles in our site.