Last week, my family took a flight to Jacksonville, Florida, to attend the medical school graduation (from the Mayo Clinic) of our young friend and former mentee Johanny. We were moved and honored to have witnessed the day when Johanny's dream came true. She made it through medical school, and will be on her way to Stanford for her Dermatology Residency.
It was like yesterday when I went to the Georgetown campus one evening to meet the Georgetown Scholarship students. I told them about my tough journey to become a physician. Initially, like Johanny, I didn't think medical school was possible for a poor immigrant student. I navigated my path to medicine by working tremendously hard while taking in information from college friends who had been accepted to medical schools. They advised me how to study for the Medical College Admission Test (MCAT), how to apply for scholarships, how to prepare for medical school interviews etc… I encouraged these young Georgetown students to follow their dreams and not to let anybody tell them otherwise. Johanny was in the room listening to my story.
Forward seven years, Johanny is a physician now. She walked across the stage last weekend with confidence, after her professor, the renowned neurosurgeon Dr. Alfredo Quinonez-Hinojosa , lovingly known as "Dr. Q", a Mexican immigrant, gave an impressive and moving commencement speech. His address to the students was brilliant and full of humor, humility and wisdom.
In her youthful, thoughtful and mature manner, Johanny followed with her own impressive speech to her classmates. She called on them to seize their moments and make a difference now. The time is now, live it, own it, make the best out of it. She called on them to take care of themselves while being compassionate physicians to their patients. She called on them to recognize how it takes a village for all of us to have meaningful life, by embracing those around us including our friends, families, colleagues, mentors. Johanny realized nobody can get to significant milestones in life alone. We all need mentors, families and friends to hold us up and help thrust us forward to reach our dreams.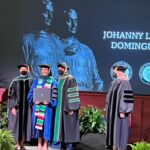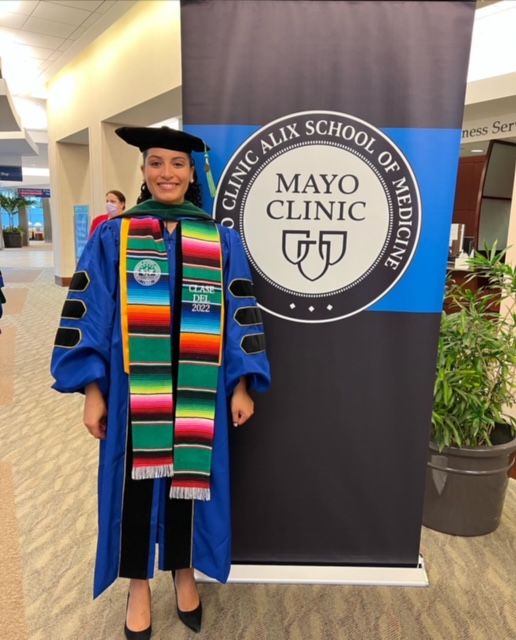 I salute Johanny, who already has jumped over so many hurdles throughout her young life, and has remained vibrant, loving, kind and grateful and continues to be down-to-earth, embracing a simple lifestyle. She has now joined the ranks of my colleagues, and someday, will be a mentor to some students like her, who hold big dreams, but much hesitancy and doubt. They will take her stories and journey as an anchor of hope, and ride the bumpy waves to their dreams. Big waves, like an ocean, start with a drop of water.
There are so many brilliant stars like Johanny and Dr. Q. In our society. We all can play a part in discovering them and helping them along the journey to their dreams. They will, in turn, save so many lives, and play mentors for many vulnerable others. This loving cycle will continue forever, the connection between those who have succeeded and those just starting out, a sure way to lead to a better society. The time is now, to create that peaceful and equitable society.