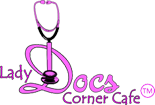 Oncology/Hematology
Georgetown University School of Medicine Fellowship in Hematology & Oncology
Dr. Chitra Rajagapol was born in India. Her father died when she was very young. She was raised by a "tiger mom" who was determined that her children would not end up like many children who, when orphaned at a young age, do not generally do well in India.
Chitra spent 18 months after graduating from medical school traveling with her husband and lived all over the world while he worked. They lived in England, then various countries in Europe, followed by Australia and finally New Zealand.
She did a post graduate fellowship at the National Cancer Institute (NCI), went to SUNY Brooklyn for her internship and residency, and to Georgetown University Hospital for her fellowship in Oncology, Hematology, and Bone Marrow transplant. She worked for 5 years as a Bone Marrow transplant faculty at Georgetown. She shifted to private practice once she and her husband figured out that their son was severely autistic to spend more time at home. She also has a daughter who just completed medical school. Chitra has been repeatedly selected as Washingtonian's Top Doc in Hematology-Oncology.
Chitra's passion is gardening. Her home is always full of unique plants from other parts of the world especially flowers from the tropical areas. Her other hobby is to read fiction of all types. The only creed in life she tries to live by is the physician's oath that she tries to extrapolate to all aspects of life,
"Above all, do no harm."
Chitra did not list cooking as one of her passions but all the boot campers who have had the pleasure to workout with her would agree that she is a fabulous vegetarian chef!
Interested? Find Chitra Rajagopal, M.D. articles in our site.