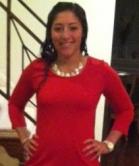 Data Analyst
Master of Public Health, Rollins School of Public Health
BS Exercise Science, Elon University
Childhood Obesity, Program Evaluation
Danielle Scheinman recently graduated with a Master of Public Health from Emory University Rollins School of Public Health. Her focus is in Health Education with an interest in teaching children and families about the importance of living a healthy, sustainable lifestyle. Danielle enjoys working with kids and hopes to become a force against childhood obesity. With the combination of exercise and public health, she hopes to be able to approach the epidemic in a new light that will engage and encourage people of all backgrounds.
Danielle is currently working at Children's Healthcare of Atlanta where she serves as the Wellness Data Analyst for their community outreach initiative, Strong4Life. Strong4Life focuses on childhood obesity prevention through education and environmental change. Danielle specifically works on evaluating the programs targeted at educating providers on how to screen and treat childhood obesity.
Danielle grew up in Bethesda, Maryland where she attended Walt Whitman High School and Georgetown Day Middle/Lower School. Throughout these years she found a love for the game of soccer and played for various travel teams. In time, she hopes to return to the game, but for now she relies on other forms of exercise to stay fit and healthy!
Also, if you weren't already aware, she is the proud daughter of co-founder Dr. Seidelman.
Interested? Find Danielle Scheinman, MPH, CHES articles in our site.