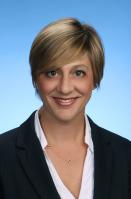 Internal Medicine
MD, Georgetown University School of Medicine
BS, Spanish and Chemistry, University of Pennsylvania
Nutrition, Food as Medicine
Dr. Keshishian is a board-certified internist currently working on staff at Shady Grove Hospital. She is a graduate of the University of Pennsylvania, where she studied Spanish and Chemistry. She graduated from Georgetown School of Medicine and attended Mount Sinai Medical Center for her residency in Internal Medicine. Daphne recently served as the President of the Georgetown Clinical Society, a Washington DC-based alumni association comprised of graduates of Georgetown University School of Medicine. She currently serves on the Peer Review Committee at Shady Grove Hospital.
A member of the International Association of Culinary Professionals, Daphne is Greek-American and an avid cook. She was raised preparing Mediterranean-based meals as a longtime lifestyle habit and enjoys cooking for her family and friends. She has studied at the Institute of Culinary Medicine at Tulane University School of Medicine where she was intrigued with the focus of a teaching kitchen designed for medical professionals. Daphne created her website, diningwithadoc.com, to celebrate the field of culinary medicine, exploring the concept of food as medicine, and helping people prepare simple, nutritious meals.
Daphne enjoys cooking with her son, Armand, and two daughters, Ila and Lilit, continuing the family tradition. Her husband Lee is a renewable energy pioneer, founding and running some well-known companies in the area including Clean Currents and Solar City.
Interested? Find Daphne Stamos Keshishian, M.D. articles in our site.