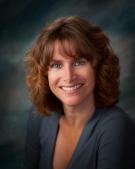 Exercise Physiologist
M.A. The George Washington University
Medical Fitness, Exercise Assessment
Jody Miller is a Registered Clinical Exercise Physiologist who's mission is to help clients navigate and determine optimal strategies for taking the best care of themselves possible. She combines the areas of nutrition, exercise, self care (sleep, stress and medical health) along with emotional wellness for a comprehensive and compassionate approach to long term health, wellness and weight loss success.
Jody received her undergraduate degree from the University of Colorado and graduate degree from The George Washington University. She is a member of and received the Registered Clinical Exercise Physiologist credential from the American College of Sports Medicine (ACSM), as well as a member of the Clinical Exercise Physiology Association (CEPA) and IDEA Health and Fitness Association. Most recently, Jody received the Exercise is Medicine EIM™ designation.
In 1992, Jody established her private medical fitness practice, Women's Health & Support Services. Her clinical experience spans the domains of cardiovascular, pulmonary, metabolic, orthopedic, neuromuscular and immunologic health. Jody offers both individual and group consultation, providing exercise assessment and prescription, therapeutic exercise training, and counseling and education.
Jody's other claim to fame is being the mom of triplet teenage boys. When they aren't keeping her busy, she loves to hike, do yoga, ski, and travel.
Jody can be reached at www.changeyourmindchangeyourbody.net
Interested? Find Jody Miller, M.A., RCEP articles in our site.