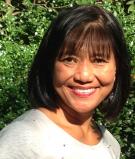 Obstetrics and Gynecology
M.D. Ohio State University
B.S., Ohio State University, Microbiology & French Literature
Fitness, Wellness,Women`s Healthcare
Thu spent the first fourteen years of her life in South Vietnam where she was born. Her family was among the last Vietnamese who left Saigon from the roof of the American Embassy, several hours before South Vietnam was taken over by the communists. After several months in the refugee camps, her family was sponsored by a Lutheran church and settled in Columbus Ohio.
Thu went to Ohio State University as an undergrad majoring in Microbiology and French Literature.  She received several academic honors and spent a year in the MBA program at Ohio State before deciding she truly wanted to become a physician.  She entered OSU Medical school and upon graduation, followed her family to Maryland where she completed her OBGYN residency at Greater Baltimore Medical Center in Baltimore, Maryland. She has been in private practice in Rockville, MD since 1991 and has repeatedly been in the Washingtonian's "Top Docs"  and in the Washington Consumer's Checkbook. She was selected to be the 2015 recipient of the Outstanding Physician Award by Montgomery County Medical Society in Maryland and the 2023 Woman of Achievement Award from the Montgomery County Business and Professional Women organization.
Thu loves to exercise. She's an avid runner who has completed three marathons, a triathlon, and in recent years has done several long distance cycling races (completing her first 100-mile ride for charity in 2012).  Thu has been in weight training for two decades. She loves to read especially nonfiction books and poetry. She is a big fan of NPR. She also loves to cook and wishes to have more time for the more sophisticated dishes.  She is married and has a son.
Thu strongly believes that life is a journey of such limited time that we all should cherish each moment and try to experience as many things, and play as many roles, as we can. She looks forward to having you join her on her journey!
Interested? Find Thu Tran, MD,FACOG articles in our site.