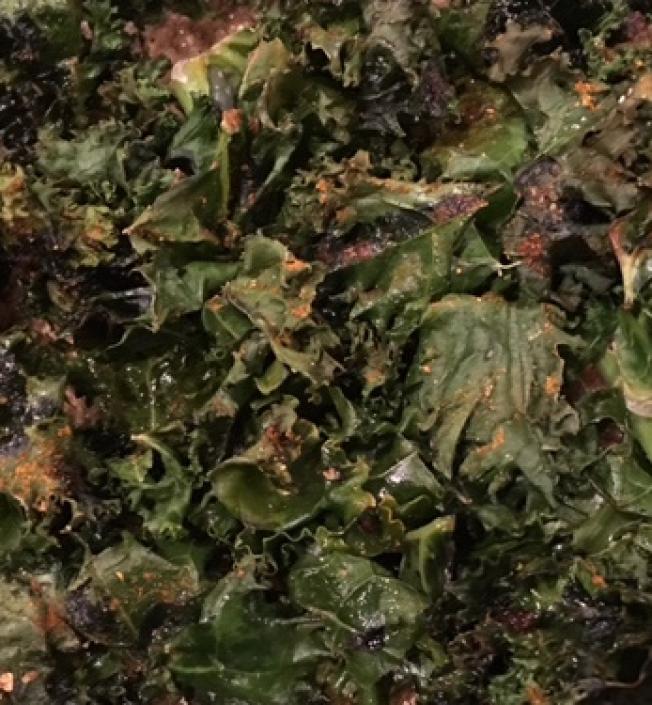 I've tried several recipes for kale chips that just didn't work. This time, I happened to have some kale in the fridge that wasn't going to make it too much longer. I was baking chicken and turkey cutlets, so I thought I might a well put the kale in the oven, side by side.
I tossed the kale with olive oil, sprinkled the dish with salt, pepper and ras el hanout, a Whole Foods spice blend of coriander, cinnamon, cloves and nutmeg. It's meant to be used with rice but it can easily be used to flavor chicken or veggies. Any spice can be tried on the kale. Toasted sesame seeds are great sprinkled on top after removing the kale from the oven.
I baked the chicken and kale in separate baking dishes for 20 minutes at 365 degrees (for those of us who can't decide between 350 and 375). The thinner cutlets were perfect at 20 minutes, the thicker chicken breasts needed an extra 5 minutes. No fuss no muss and dinner is ready!