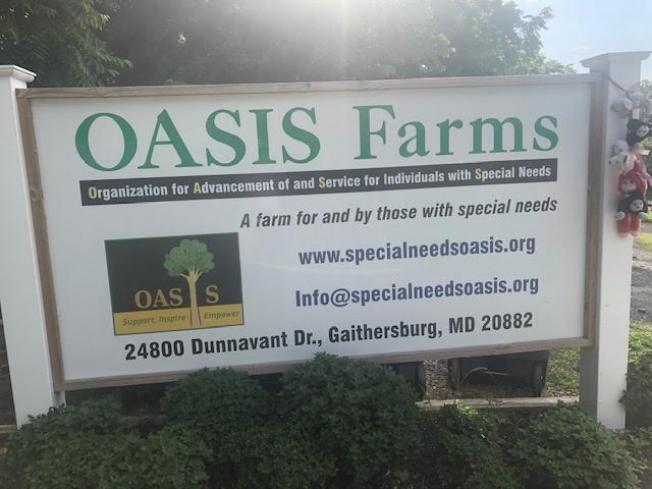 What have you done to relax during this COVID-19 crisis? After all, there's only so much walking or exercising we can do daily outside of work which, for most people, has been confined to home. Many activities have been frozen until a "safer" time. When will that safer time come, nobody knows. So far, this virus has found its way into every corner of our world and our life.
Since the pandemic reached its full speed, the world of philanthropy also froze. Many people became more careful with their spending because they worry that their jobs, like a million others' jobs, might suddenly disappear, and they might find themselves in need of every dollar they used to spend on charities. Lines at soup kitchens have grown during this global health crisis. Hunger during the pandemic is real, with many children soothing themselves to bed without food.
One of our local oncologists, Dr. Chitra Rajagopal, is founder of a non-profit organization, the Oasis Farm in Gaithersburg, Maryland, that provides a working place for the disabled. For several years now, many autistic adults came to the farm to plant vegetables, care for them, and eventually harvest and donate them to local soup kitchens. This circle of giving is incredible, as it shows how each of us, being "perfect" or not with our mind or body, can have meaningful activities that serve others. Dr Rajagopal's farm has provided an oasis for individuals who tend to be dismissed by society, to have an escape from their confined or limited living condition. Gardening can be a soothing activity for many people including the disabled.
This year, because of the pandemic, the autistic volunteers could not come to the farm in late spring to start the planting process. Without this initial process, they would not have a project of tending to the vegetables, harvesting and completing the cycle of supporting local soup kitchens.
On their behalf, some of our group of Lady Docs friends decided to take turns to work on the Oasis farm this spring and summer We had a signup sheet initially, but it became a spontaneous process, when whomever had time would call Dr. Rajagopal before showing up to work.
Working on a farm helps us appreciate our farmers' labor. Have you tried to plant multiple rows of vegetables in 90+ degree heat? The sun is vital for these vegetables, but we have to remind ourselves to stop, hydrate, and shield ourselves from the burning sun. I prayed for the rain on the row of beans I planted for Dr. Rajagopal, and was so happy to hear the eggplants I put into another row did not need much water. She knows every vegetable in detail, the same way she knows her cancer patients. She knows their life cycles, what we need to do to help them thrive. I learned from her the lesson of not taking shortcuts by "throwing" too many seeds into the small holes I dug, or to drown certain plants with water, or to impatiently weed until exhaustion, not recognizing how weeding is a continuous part of planting and tending to these plants, a part of their life cycles. Every tomato or squash I eat from now on, I will be cognizant of how much hard labor was required to produce the vegetable.
Our labor has paid off so far, with Dr. Rajagopal and husband donating more than six hundred pounds of vegetables to a soup kitchen in just a few weeks. Last weekend, when they worked alone, 91 pounds of vegetables were donated. At the end of a long working day on the farm, she would usher us home with bags full of squash, cucumber, kohlrabi leaves, green onions… Not all of us like vegetables, however. My son, after graduating from college, came once to volunteer before starting his job in New England. He is among those who would be much happier to volunteer taking these vegetables to soup kitchens then having them on his dinner plate.
Maybe find a community garden in your area and help harvesting fruits and vegetables for local soup kitchens. Knowing that our labor will help put some food on others' dinner tables not only makes us feel satisfied, it gives us a sense of gratitude. Giving is an act of gratitude. Giving has been shown to lower one's stress level. If we can't give financially during this pandemic, give our time.
Do not worry about social distancing for us. We all stay 6 ft or more from each other, wear masks, and work alone on a row at a time. Is there time for socialization? We do manage to talk across the field to keep up with each other's lives. Someday, when this COVID pandemic is over, we will have a harvest "party" as we did in previous years, knowing that our work will end up feeding so many hungry and homeless people in our area. As usual, we will salute our friend Dr. Rajagopal and her husband Raj who, after a long day in the office or hospital, have spent this summer working hard on their farm until dark, to keep things going for the disabled groups who hopefully will come back soon. They are our heroes. We are their weekend helpers.