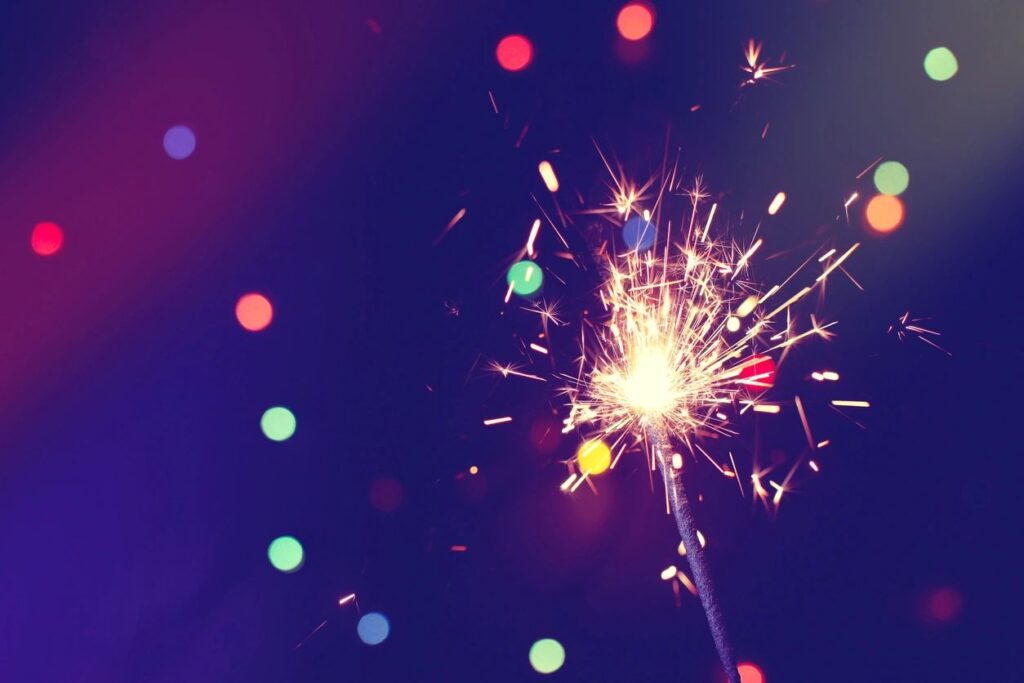 It's the most wonderful time of the year, is how the song goes. For some people, there is nothing that matches the excitement of the holidays and the focus on family and tradition. However, for others, this time of year feels fraught with expectations that other people hold. In my practice, this is the time of year when I hear the phrase "supposed to" a lot. For example, "I'm supposed to enjoy being with my family." or "I'm supposed to feel excited." However, there is no need to hold ourselves to someone else's expectations or ideals. (I know, easier said than done!)
The holiday season is loaded by what we internalize as a culture of what family time looks like, which is often depicted in our media. We see movies and TV shows of people navigating through difficult winter conditions just to be able to be in the presence of family. Not all families create an inner (or outer) sense of safety when we are with one another. For many, being around family is like waiting for the proverbial other shoe to drop, which means that we can feel guarded and tense.
Before getting into ideas of how to manage our feelings during the holidays, stop and check in with yourself around the following:
-What are my needs this year?
-What will be restorative for me?
-What do I have the energy/bandwidth to manage?
If your answers to these questions had you wondering if spending time with family was in your best interest this year, that's OK. You are allowed to decline, or to shorten the visit. You are allowed to set boundaries for what is acceptable to you. These things are not easy to do – especially setting boundaries. Sometimes, we have to remind people of what our boundaries are, and even take action when they continuously aren't respected. (That might mean leaving an event early.)
Plan something for yourself around the holidays. There is a lot of talk about "self-care" (which doesn't only mean massages or vacations). Another important way of taking care of ourselves is contributing to helping another. This idea is called "other care"– it's the positive feelings that we get when we help other humans. This might be giving of our time, our knowledge, or our money. Human beings are social creatures, so being with one another can also feel good. This of course has been our challenge for the past several years with Covid. Connect with friends outside (taking walks when bundling up is a great way to maintain connection) or calling on the phone. Certainly using technology like Facetime, Skype or Zoom is another wonderful way to stay connected, but we spend so much time in front of screens that it can feel tiring too.
For persistent feelings of sadness that last into mid-January, contact your primary care provider for a mental health referral. Holidays can bring up feelings of hopelessness. If you are feeling suicidal, please call: 800-273-8255 or visit https://suicidepreventionlifeline.org/
Taking the time to check in with yourself, to recognize your needs and contemplate how family time can be most enjoyable for you can make this holiday season warmer than past ones.

Editor's Note:  Given the soaring rates of covid over the past 2 weeks, please count physical health among the factors determining your plans.  Guidance about socializing is very confusing right now. One issue that has helped me in making decisions is, 'how important is this event to me'. If it's not important to you or doesn't match your needs, let that factor into your choice. As Dr. Bindeman stated above, it is OK to excuse yourself from family plans. Even when you are anticipating a warm, relaxed, drama-free gathering, please keep the omicron variant in mind and plan to wear masks and try to gather outdoors as much as possible.  Be well, MJS