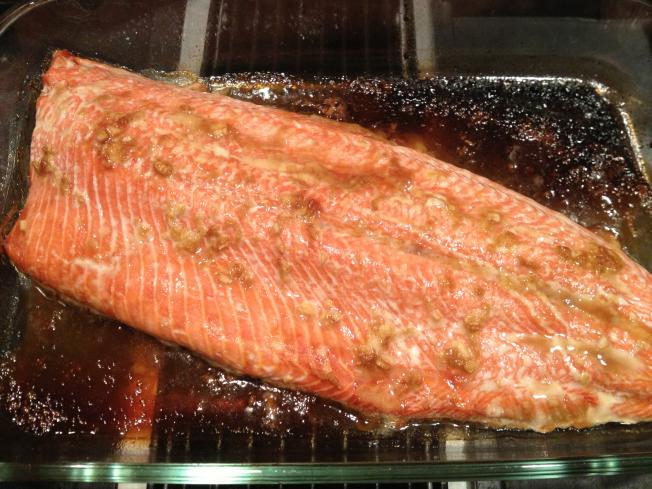 MAIN DISH
This is a great quick marinade that is good served warm when first prepared, but even better served cold the next day.
Ingredients:
1 tsp Asian sesame oil
1 Tbsp low sodium soy sauce
2 Tbsp maple syrup
1 1/2 tsp finely grated fresh ginger
1 clove garlic minced
1 1/3 pounds salmon
Directions:
Combine the marinade ingredients. Put the salmon in a shallow dish, pour the sauce over, turn to coat, cover and refrigerate for 30 minutes to 2 hours. Yesterday, I didn't have time to marinate, but it was still delicious.
Bake at 375 for about 20 minutes. Check thickest part to be sure it is cooked thoroughly.
Put the remaining marinade in a small pot and boil for 1 minute until slightly thickened. Pour over the fish or serve as a dipping sauce.
To read the article this recipe came from, Click Here.