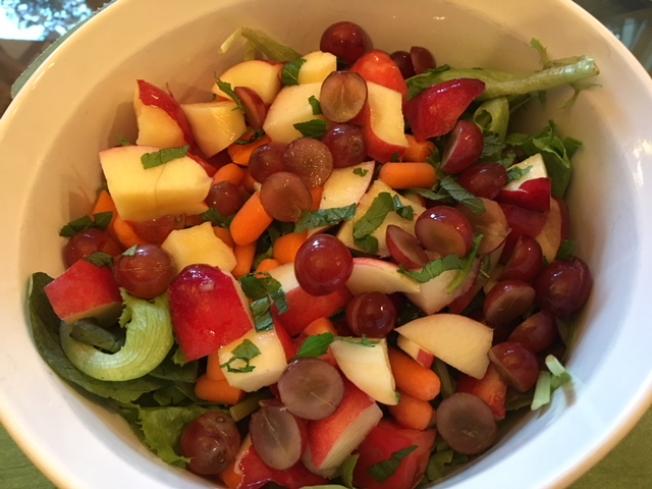 It's officially summer and time for a new twist on healthy salads. No recipe needed. Mint is plentiful and returns year after year. If you grew it last year, it's waiting for you right now! Or find a bunch or small plant at a farmer's market or supermarket. I find that the fruits that pair best with mint are peaches, grapes and watermelon.
Tonight I had a few ripe white peaches (thank you Hungry Harvest) and some grapes to add to greens with a tomato and some carrots. So refreshing. I prefer it without dressing, but lime or a fruity vinegar would be wonderful as well.
Today's salad included:
Mixed greens
Tomato
Carrots
White peaches
Red grapes, halved
10 mint leaves, chopped
Toss and eat! Experiment with other fruits and herbs and keep it refreshing!